Today, Leica has released the first major firmware update for its flagship professional mirrorless camera, the SL2. Along with several bug fixes and a few performance improvements, the headlining news for version 2.0 is the introduction of the highly-anticipated high resolution multi-shot functionality. Ever since the camera was introduced, Leica has promised this feature and now they've delivered on that commitment. Keep reading for a full rundown on multi-shot and all the other updates in SL2 firmware v2.0.
Multi-shot
Multi-shot takes the already impressive single-shot 47 megapixel resolution of the SL2 and, by capturing a series of eight exposures in rapid succession, stitches them together to create a single, mind-boggling 187 megapixel DNG file. To do this, the camera repurposes its in-body image stabilization (IBIS). Instead of moving the sensor to counteract motion and reduce camera shake, the sensor is shifted by mere microns to record ever so slightly different images. When all eight shots are combined, the resulting 187 megapixel images display a staggering amount of image detail (see below for samples). You can find the new multi-shot function in the Drive Mode sub menu, on the second page.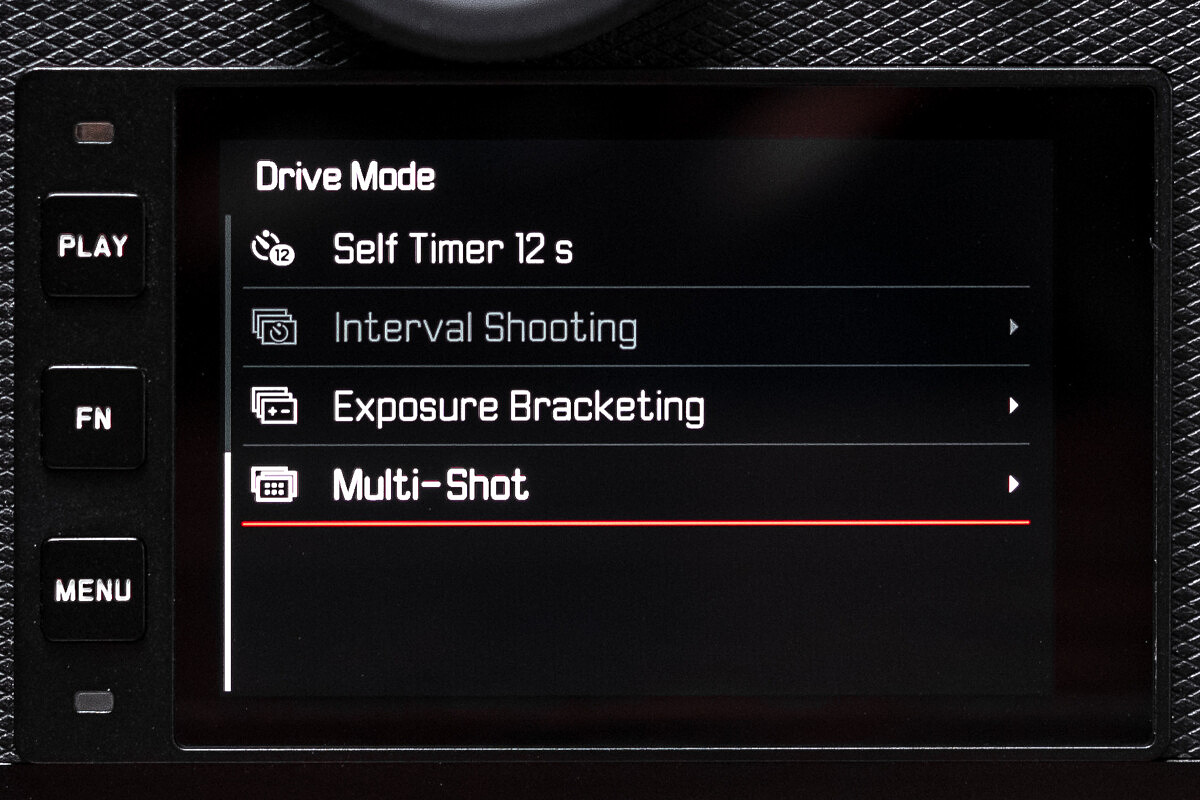 There are a few caveats when using the new multi-shot feature. Because the IBIS mechanism is being utilized for pixel shifting, all image stabilization is disabled. Also, only full frame lenses can be used, so TL glass won't work here. Other restrictions are that the maximum ISO is limited to 3200, the longest shutter speed is capped to one second, you can't use strobe, and electronic shutter is always used. All of these make sense given what the camera is doing during the capture process. And of course, you'll want to be locked down on a sturdy tripod and shooting a non-moving subject. In fact, if you're not on a tripod, the camera will detect movement and display the following error message.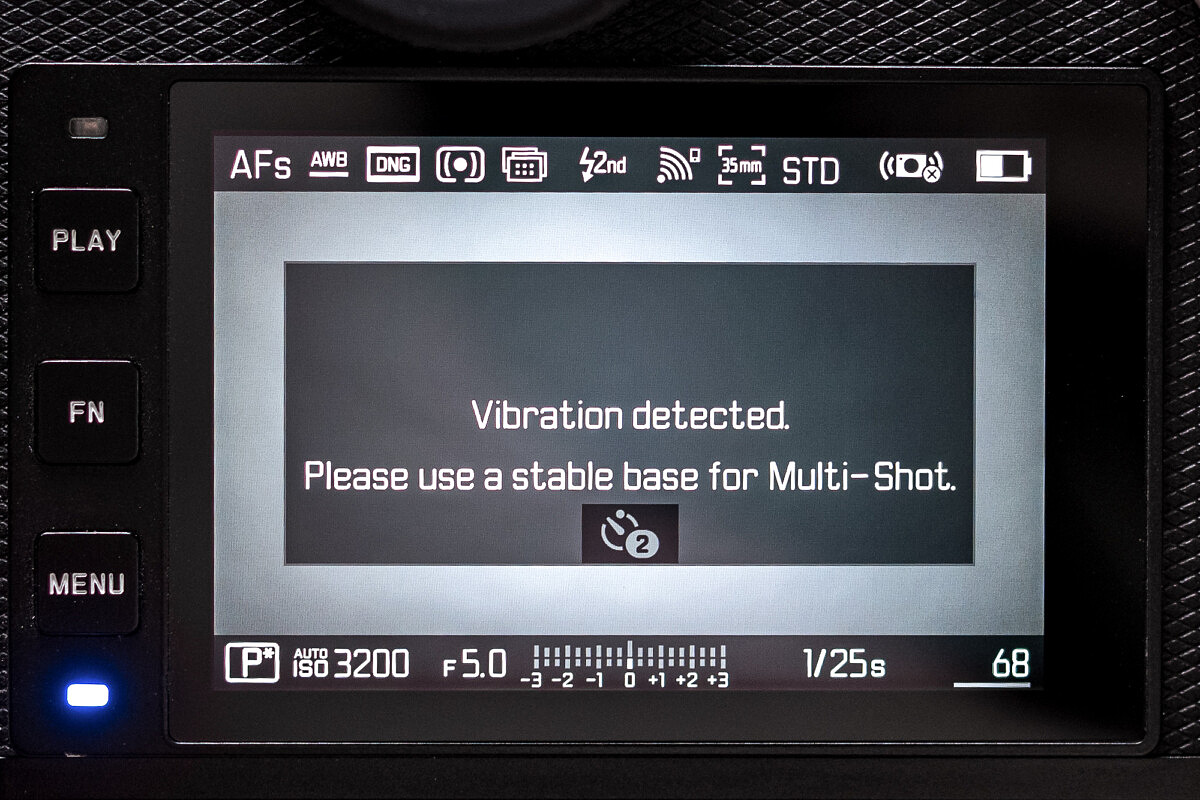 Note that each time you take an image in multi-shot mode, you'll end up with two images, one combined 187 megapixel image and one standard 47 megapixel. Even though the camera has the option of Motion Artifacts Correction in the multi-shot menu, if there is significant shot-to-shot movement in your resulting image that can't be corrected, it's certainly nice to a have usable full resolution image as a backup.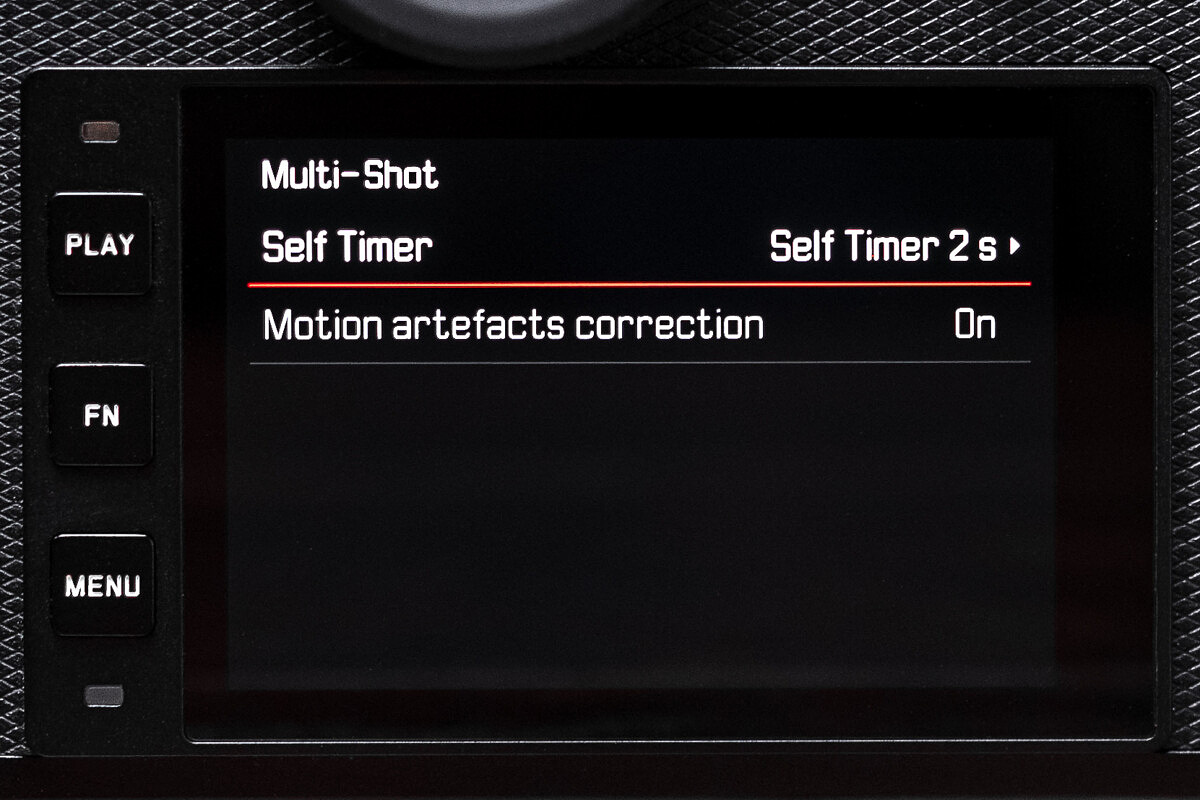 Improvement on the Video Menu GUI
Some users have found it difficult to determine if the options they are changing are for stills or video. Since the camera stores different settings for each mode, this can be an inconvenience. Leica made a small, but meaningful change to the menu UI. When in a sub menu for video, the heading now has a white background, similar to the main video touch menu. Just remember, a dark background is for still photos and a white background is used when in video mode.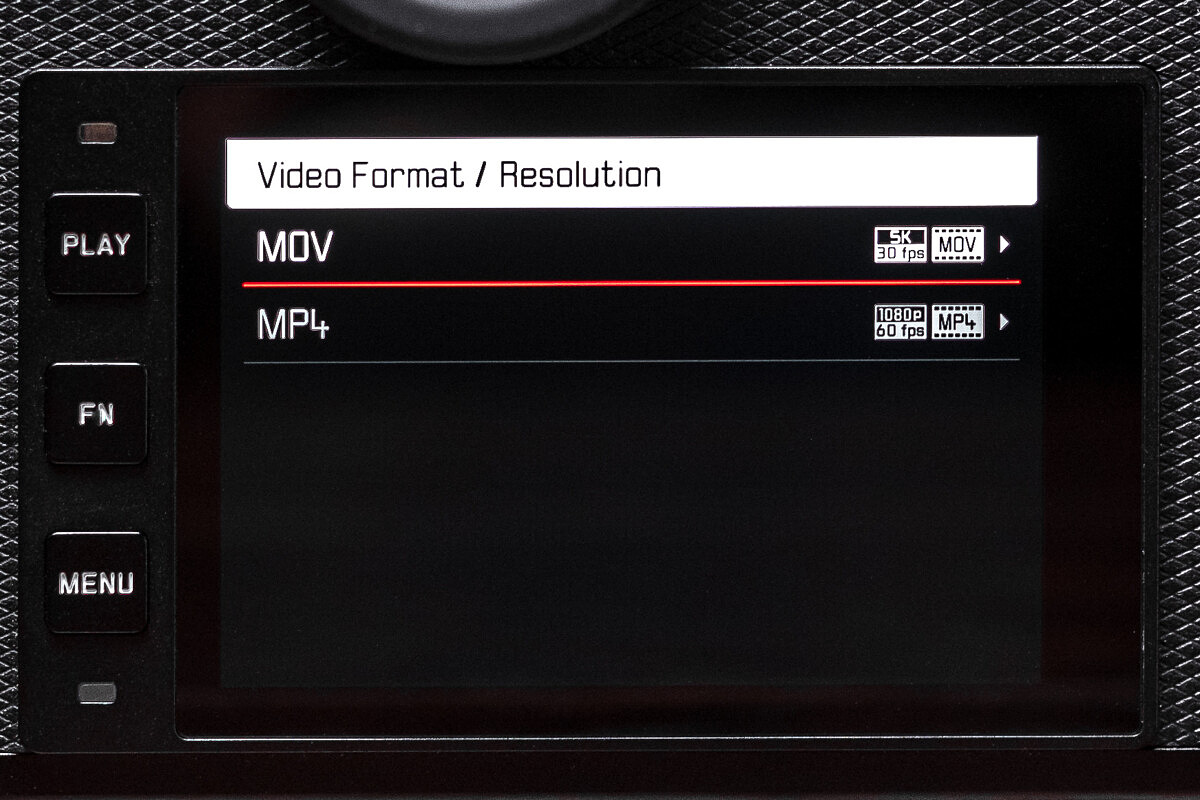 Improvement on the AF field size setting
Another small change, but one requested by users is to be able to change the AF-field size more easily. Now, the AF-field size can be changed with a long tap on the touchscreen without moving the selected AF field.